Our Mission Statement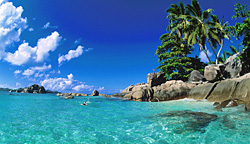 Our mission is to develop a plan that takes on the proper size, scope and shape to fit the circumstances of your life.  We are particularly sensitive to the needs of women.
Whether you are in an accumulation phase or close to retirement, we can assist you.
If you are handling your finances for the first time as a result of divorce or the death of a spouse or parent, or you are simply overwhelmed by the many investment options, we provide guidance in making these decisions.
As your financial coach, we will help you understand the many facets of the planning process, and select the proper investment tools to develop a portfolio that meets your particular goals. 
Creating custom investment strategies includes whatever product mix serves you best by selecting from a menu of Mutual Funds, Stocks, Bonds, and Annuities to help you build a solid financial picture.
We also provide Life, Long Term Care, and Supplemental Insurance to fulfill your needs.